Deck the halls with boughs of FITAID! The most wonderful time of the year is upon us, and we're turning up the holiday cheer for our 3rd Annual FITMAS Campaign. This December, we're not elfin' around. We'll be celebrating our FITAID Family by featuring some of the top gyms across the country and running lots of giveaways over on Instagram! If you drank a FITAID in 2023, you're on the nice list, so grab your jingle bells and let's dive into the festive fitness spirit!
Flawless Fitness
Location: Philadelphia, PA
Instagram: @BeFitBeFlawless
Website: BeFitBeFlawless.com
We got the chance to speak with Coach Carly to get an inside peek on how Flawless Fitness gets in the spirit. One of their seasonal staples is "WTF Week", a full week of grueling, challenging workouts to kickoff the holidays. Proceeds from "WTF Week" are donated to charity, and Carly's favorite part about this time of year is seeing all of the women come together for community service. It's a special spectacle to see members band together to give back for the greater good.
Fitness and Christmas mean you're bound to run into a classic '12 days of Christmas' workout. If you're not familiar, the reps are performed according to the song (1; 2, 1; 3, 2, 1; ... 12-1). At Flawless, you'll be getting down and dirty with this annual themed workout Christmas Eve! Carly believes: "it's not the holidays without a soul-crushing workout with your friends before you feast!"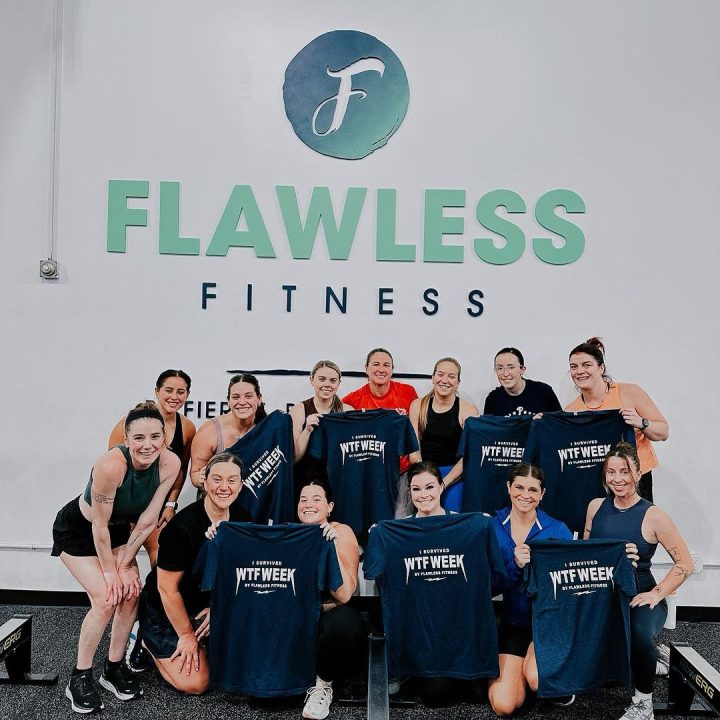 The Pit Fitness Ranch
Location: Three Rivers, Michigan
Instagram: @ThePitFitnessRanch
Website: PitFitnessRanch.com
Autumn Yost, owner of The Pit Fitness Ranch loves how excited every body gets about the holiday season, especially in dreary Michigan... it's something to look forward to. On Thanksgiving, they do a hallmark workout dubbed "The Dessert Table" and host a large, community workout on Christmas Eve. Members love to partner up with people they don't usually get to workout with on special occasions. Likewise, Autumn loves the challenge of programming for classes when it's a packed Pit - she has to get creative with bodyweight movements (for equipment and safety purposes, duh!). This has backfired in a 12 days of Christmas workout though... have you ever thought of throwing REVERSE burpees, or candlestick rolls into the mix? Regardless, Autumn feels it's not the holiday's without family.
She also had some words of wisdom for everyone during the busiest time of the year. Autumn's best tip is to simply "enjoy the holidays with your family. Eat the food. Have a good time. Don't beat yourself up. Definitely just relax and indulge. Don't make a big deal about macros and protein - you'll get back to your fitness and your normal nutrition as soon as possible."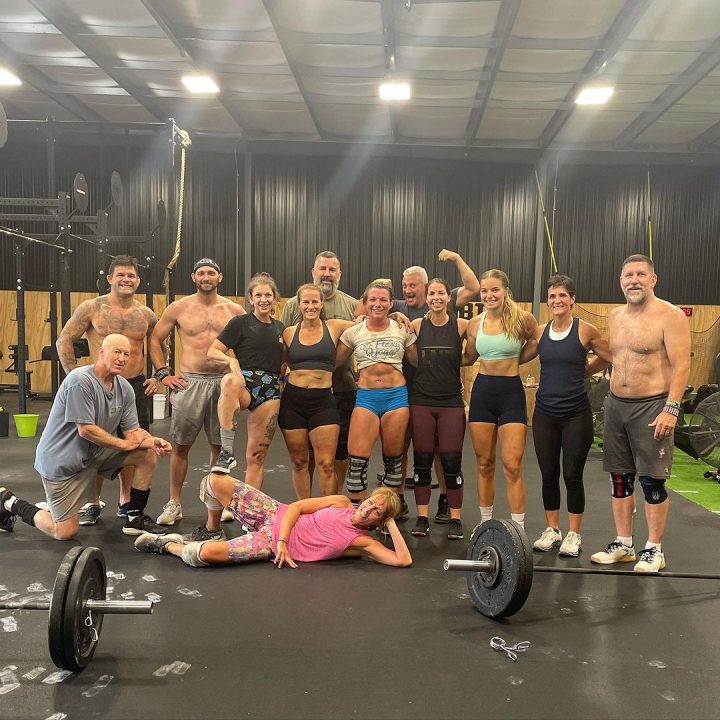 Natural Selection CrossFit
Location: Kennewick, WA
Instagram: @NSXFit
Website: NSXFit.com
Natural Selection CrossFit sets out to be Santa's biggest helpers each lap around the calendar. Owner and head coach, Leo Barillas, took the time to share the gym's charitable efforts. Each year, they help out Habitat for Humanity to sponsor families and deliver Christmas gifts. In past years, they have helped build homes for those in need as well.
Leo feels Christmas is the most fun part of the year and takes pride in designing unique 12 Day's of Christmas workouts for his members. One year, they completed a rendition in which EVERY movement required a barbell. He might be the grinch that stole your grip, but here's his best holiday tip: "just spend time with family and relax... it's not the holidays without family and friends."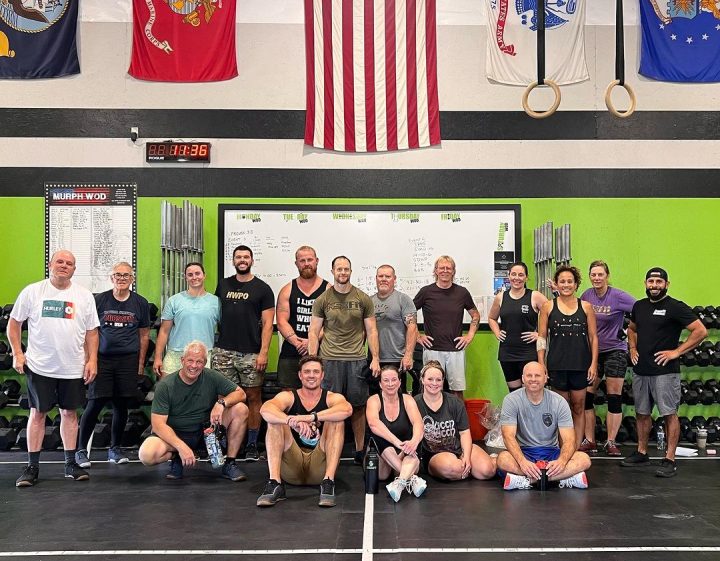 Halo Fitness Inc.
Location: Burke, Virginia
Instagram: @HaloFitnessExperience
Website: HaloFitnessExperience.com
Every year, Coach Dan looks forward to how the gym rallies together. They host a big Friendsgiving dinner party to raise awareness for a select charity like clockwork. The tradition of giving back to an organization each year has become a core value of Halo's. Dan likes to find special and unique ways to ring in the holidays. One December, they programmed a '21 days of Christmas' workout regimen leading up to the 25th (each workout was based off the day in the countdown).
Dan preaches the 3 R's during the holiday season: relax, rest, recover. People get so caught up in the idea that they are going to ruin all of their progress. His wish upon a star is that people are able to truly enjoy themselves and not look back and think, "why was I so caught up in trying to eat straight..."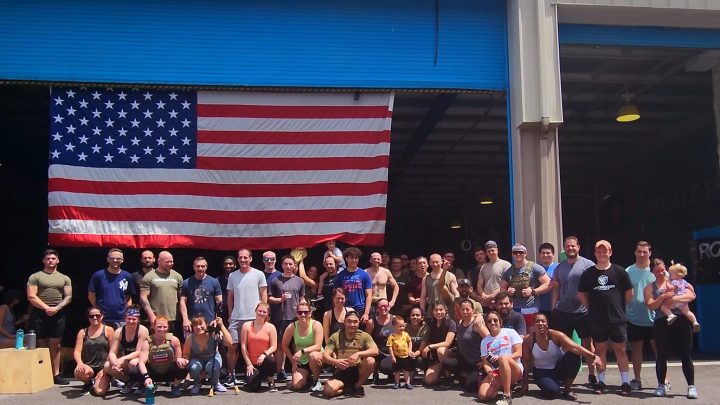 CrossFit Bison
Location: Midland Park, NJ
Instagram: @CrossFitBison
Website: CrossFitBison.com
Leader of the Bison Beasts, David, hopped on the line to tell us about CrossFit Bison's holiday traditions. The week before Thanksgiving, they host The Bison Holiday Party, a massive backyard bash to kick off the season. The happiest time of year tends to also be the busiest time of the year. Due to the chaos, Bison uses the month of December to repeat crowd-favorites where the gym runs 3-weeks of fun WODs (yes, we said fun... ask Dave, he keeps a running log) to boost morale throughout what can be a stressful time.
David's best recovery tip for the holidays is to value sleep more than you think and to stay hydrated. You're up early to squeeze in a workout and you're out late running errands, playing magical elf, or Santa Claus himself. To avoid getting sick, sleep and hydration are key. Last but not least, he feels "it's not the holidays without giving more than you receive." Need some gift inspiration? Check below!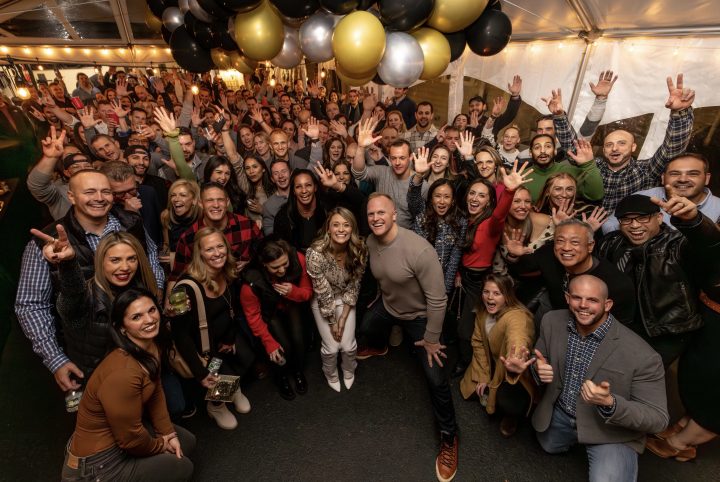 Stocking Stuffer Speed Round
We asked these gym owners and coaches what they thought would make a superb stocking stuffer for your CrossFit-doing, gym-loving, fitness-y friend and they did NOT miss. Here are their answers:
Carly: FITAID Go! Sticks!
Autumn: Thumb tape... AND FITAID (of course.)
Leo: Definitely FITAID.
Dan: Hand wraps or gymnastics grips!
Dave: Thumb tape - not too expensive, and small enough to fit!
As FITAID's FITMAS Campaign unfolds, these gyms prove that the holiday season is not just about indulging in festive treats, but also sweating it out with friends and family.
Top Strategies to Amp Up FITAID Sales
Running a gym is all about creating an inviting atmosphere that keeps your members motivated and excited about their fitness journey. One great way to achieve this is by offering products that enhance their workout experience. FITAID is not just a drink; it's a fitness companion that replenishes and refreshes. Here are some fantastic strategies to sell FITAID like hotcakes (well, cold cans of FITAID, to be precise!).
Welcome to the FITAID Club

: Show your prospects and new members some love by gifting them a

free can of FITAID after their first workout. They will immediately associate FITAID with a reward and incorporate it in their workout regimen moving forward. $2.99 investment for long-term ROI. Nothing says "welcome" like a rewarding sip. It's like a high-five in a can!
Sip and Sample:

If you're not up for handing out whole cans, offer refreshing 3oz samples after your group classes? Give them a little taste of FITAID magic that'll leave them craving more. Keep in mind: sampling is single handedly the largest driver of repeat purchases!

Keem 'Em Chilled:

Make restocking your fridge part of your closing shift. Keeping your FITAID fridge stocked each evening ensures you'll have chilled product ready to go the next morning. Nothing tingles the taste buds more than an ice-cold can of FITAID.

Prime Placement: Position your FITAID fridge front and center, where all eyes can see and all hands can reach. The more visible it is, the more irresistible it becomes. Pick a high traffic area in your space that tilts temptation.
Posters and Promos

: Deck out your space with FITAID posters and eye-catching point-of-sale items. Repetition is the name of the game when it comes to boosting purchases. There are plenty of options in the gym portal for you to pull from!

Coach's Choice

: Give your coaches a sweet deal with a discount on FITAID (say, $3 a can). They'll not only love the taste but also become your ultimate FITAID advocates. It's a small way to say thank you!

Punch It Up

: Have your members prepay for FITAID with convenient punch cards. It's like a loyalty card for delicious hydration. Good 'ole fashion punchcards are a fun - make sure to keep the hole-punch nearby and remind members to keep the card in their gym bag.

Win-Win:

Create a buzz with a "Buy 10, Get 1 Free" punch card promotion. It's like hitting the jackpot with every sip. The tangible card will allow members to see how close they are to earning their free can - a motivator to get more!

Easy Peasy Checkout: If you're tech-savvy, make sure FITAID is pre-programmed into your system for smooth checkout at the end of the month. Simplicity and ease of use means more sales for you and less hassle for members.
Luck of the Draw

: Collect used punch cards and add some excitement by drawing a punch card winner from a hat each month. The winner earns a free merchandise item AND people are encouraged to drink (and buy) more FITAID for better odds at winning.

Case in Point:

Offer discounted cases for members to take home. Not only do they get a deal, but you also score a nice margin. Try selling 4-packs, or a 12-pack case for $45, your members skip the shipping costs and get immediate gratification.

Make It Count

: When you buy 22 cases and get 2 free. Those freebies? Perfect for samples and prizes. They cost you nothing and have the potential to make you more in the long run.

Nutrition Integration

: Seamlessly incorporate FITAID into your nutrition counseling sessions. You're already offering advice on what members' should and should not be putting in their bodies; remind them to be conscious of what's in their beverages. Propose it as a swap for high-sugar, artificially caffeinated alternatives. They'll get more nutritional benefits by drinking a can of FITAID than a can of soda pop.

Simple Sales Sheet:

Use a FITAID-branded sign-out sheet for easy point-of-sale transactions. No fancy software? No problem! We provide them upon request!

Flavorful Variety:

Stock FITAID, FITAID RX, and FITAID Energy. Members love options, and you've got 'em covered.

Social Sizzle

: Harness the power of social media. Post pictures of coaches enjoying FITAID – it's an easy and effective way to spread the FITAID love. You can provide educational content and blast promotions you're running to generate buzz!

Give and Win

: Host FITAID-themed giveaways on social media and in your gym. Make sure your members tag your gym and FITAID for extra exposure.
With these creative strategies and sales tactics, your gym is well on its way to becoming a FITAID hotspot. Remember, selling isn't just about products; it's about enhancing your members' experience and giving them something to look forward to post-workout. So, pop the top, enjoy a sip, and let FITAID infuse your gym with refreshing vibes that keep your members coming back for more! And if you're in doubt about which blend to choose, let our sports nutrition experts guide you! They are more than happy to help.
Remember: different strategies work for different gyms! If you've found a successful sales method we forgot to mention send us a message - we'd love to hear!
The Hidden Dangers of Sucralose on Your Health
In a world full of artificial sweeteners, sucralose has become a popular choice for those seeking a sugar substitute with zero calories. However, emerging scientific evidence and expert perspectives are revealing the truth about sucralose and its potential health risks. Hidden in thousands of items lining the grocery aisle shelves, it's a sneaky and silent killer. Take a look at these alarming findings that share how it can wreck your well-being.
DNA Damage and Genetic Disruption
Recent research confirmed the connection between sucralose consumption and DNA disruption. A Newsweek article highlights the study that links the fake sugar found in food and beverage products to DNA fragmentation, a process that damages the genetic material within cells. This damage has raised concerns about potential long-term consequences: DNA disruption can contribute to various health issues, including cancer and genetic disorders. Such findings underline the need for further investigation into the safety of sucralose, and the importance of being aware of what you put into your body.
Sucralose Alters Gut Microbiota
The impact of sucralose on gut health is another alarming matter. The US Right to Know organization reports artificial sweeteners negatively affect gut microbiota, or flora. This leads to imbalances in the microbiome, otherwise known as the bacteria that makes up your gastrointestinal (GI) tract. These imbalances contribute to digestive issues, metabolic disturbances, difficulty with mood management, and a weakened immune system response. Given the pivotal role of a healthy gut in overall well-being, the potential disruption caused by sucralose is cause for concern.
Disruption of Metabolic Responses
"Sweet Deception" by Joseph Mercola delves into the metabolic implications of artificial sweetener consumption. The book highlights how the intense sweetness of sucralose may mislead the body's metabolic responses. The brain's reward centers might be activated by the sweet taste, prompting individuals to consume more calories than needed. This phenomenon could lead to overeating, weight gain, and even insulin resistance, which is a precursor to type 2 diabetes.
An insightful podcast episode titled "Artificial Sweeteners: Are They Safe?" by Dr. Aviva Romm, explains the cautions of sucralose on metabolic health, backing up Mercola. She cites research that indicates artificial sweeteners interfere with the body's ability to regulate blood sugar levels. As a result, regular consumption of these additives might contribute to insulin resistance and an increased risk of type 2 diabetes. Newer research shows this may even be an antecedent to Alzheimer's Disease, AKA "Type 3 Diabetes".
Sucralose and Cardiovascular Concerns
A comprehensive report from NBC News highlights the potential link between artificial sweeteners and cardiovascular health. Studies suggest the consumption of artificial additives may be associated with an increased risk of heart disease, stroke, and other cardiovascular problems. The exact mechanisms behind these correlations are not fully understood, but the evidence warrants careful consideration when picking sweeteners for your foods and beverages.
Impact on Taste Preferences and Cravings
Joseph Mercola's book also addresses how sucralose can alter taste preferences. Regular consumption of intensely sweet substances desensitizes taste receptors, making naturally sweet foods, like fruits, less appealing. As a result, people have more cravings for sugary and calorically-dense options. This shift in taste preferences may contribute to unhealthy nutritional habits and weight gain over time.
Beware and Be Aware
While sucralose has been marketed as a "safe" sugar substitute, emerging scientific research and expert insights suggest a different narrative—one that raises red flags about its potential impact on health. The relationship between sucralose consumption and DNA damage, alteration of gut microbiota, disruption of metabolic responses, cardiovascular issues, and taste preference changes is collectively unsettling.
As consumers, it's critical to be informed about the potential risks associated with artificial sweeteners. Staying informed can help us make better, more conscious choices about the foods and additives we incorporate into our diets. Consider opting for natural sweeteners, or whole foods, to support longevity. For these reasons, FITAID is crafted with high quality, natural ingredients that support healthy lifestyles. All of our blends are free from artificial sweeteners and flavors.
All natural, all for you!
Shop SUCRALOSE FREE Sports Recovery Drinks
This week we want to turn the spotlight to our incredible FITAID athletes hitting the competition floor. They're ready to compete and take on the ultimate test of strength, stamina, and mental grit. These athletes have been prepping, training, and recovering with FITAID all year long, and are ready to take the main stage in Madison! This lineup is bringing the heat and is even tougher to beat. Show the FITAID Fam some love by following them on Instagram and follow along with their performances this week! We'll be keeping you posted over on @fitaid too 😉
Kelsey Kiel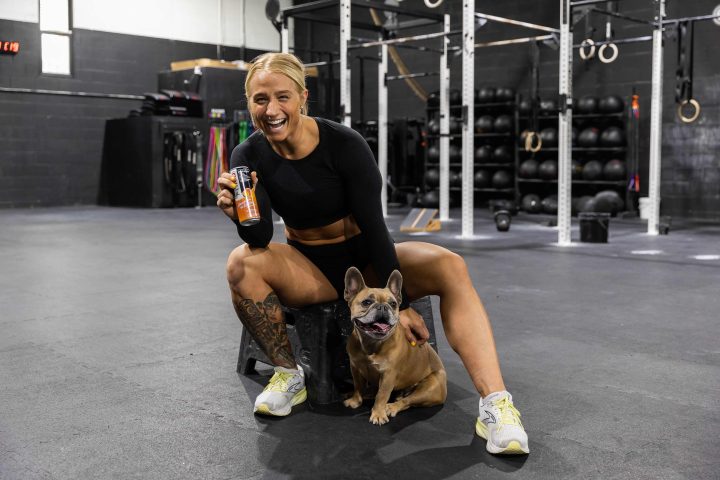 Competing in the team division for the 5th time since 2016, Kelsey Kiel is excited to get out on the floor with Open Box Athletics this year. Get loud and help them make Philly proud.
Emma Lawson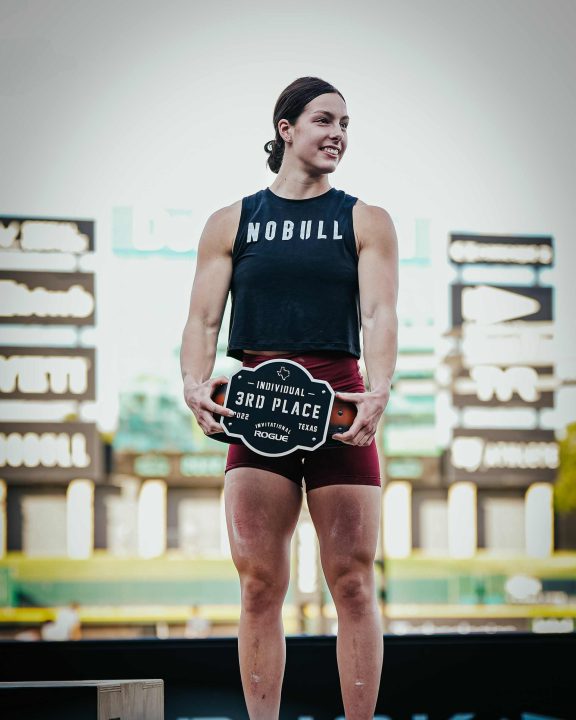 After earning Rookie of the Year in 2022 with a 6th place finish, Emma Lawson is back in Madison for the 3rd time (her first being in the teenage division). This 18-year-old Canadian has her eyes on the podium.
Sydney Wells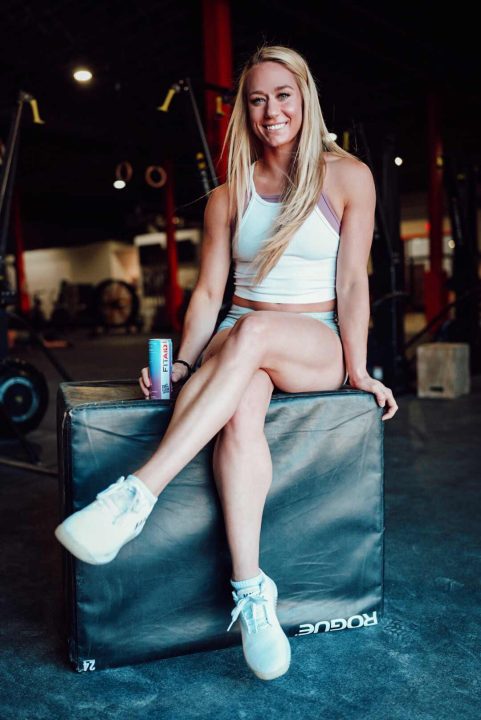 2023 will be Sydney Well's rookie debut. A former collegiate runner at Mizzou, she's ready to showcase her athleticism and strength to the crowd.
Jay Crouch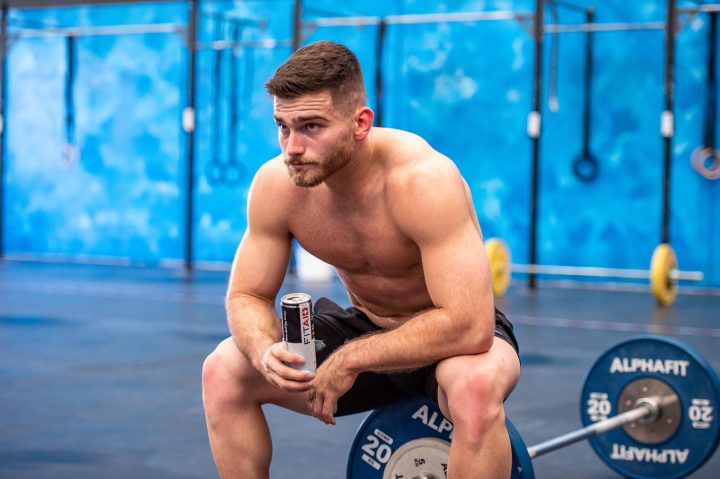 This 24-year-old from down under is no stranger to competition. Placing 1st at the Oceania Semifinal earlier this year, he kicked off his 6th trip to the final stage.
Emily De Rooy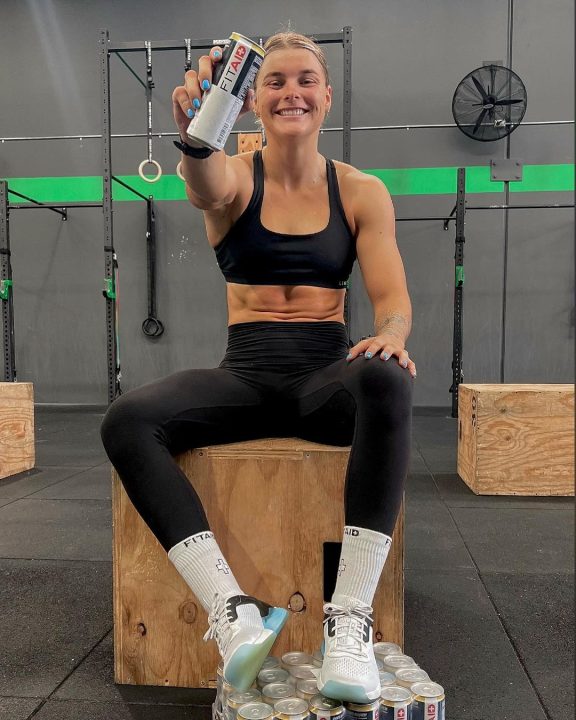 A rookie from Australia, this 22-year-old punched her ticket to Madison with a 3rd place finish at the Oceania Semifinal. She's ready to give it her all out on the competition floor.
Gabi Migala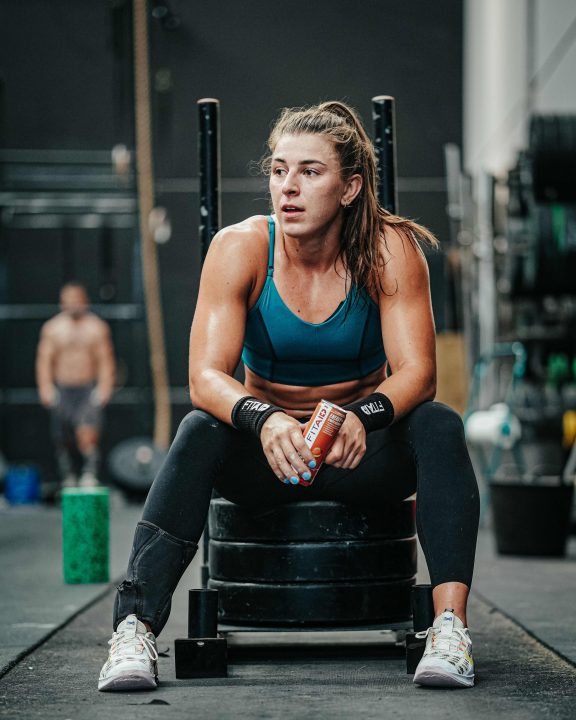 Her sixth consecutive year competing, Gabi Migala is on the hunt for a podium finish. Placing in the top 10 the last 2 years and coming off a 1st place win at the Europe Semifinal, she's dialed in and ready to hit the floor running.
Lazar Djukic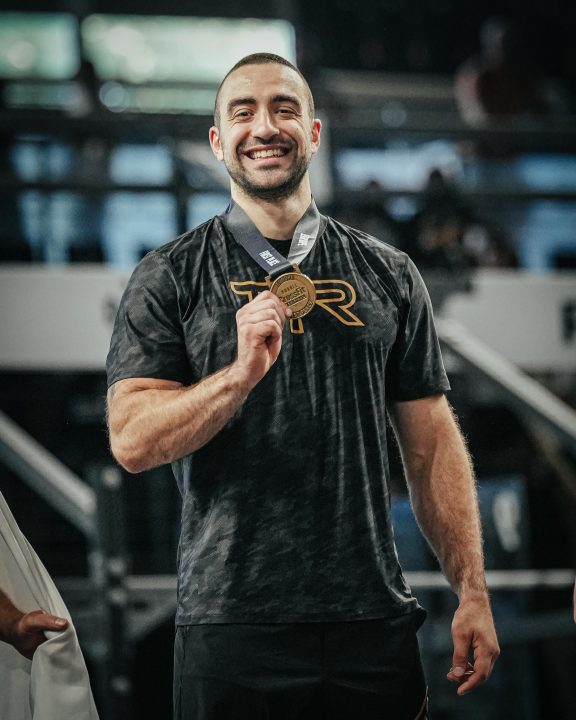 With two top 10 finishes in the last 2 years, Lazar Djukic is ready to take on his 3rd trip to Madison. The third time's the charm - watch him fight for a podium finish.
David Shorunke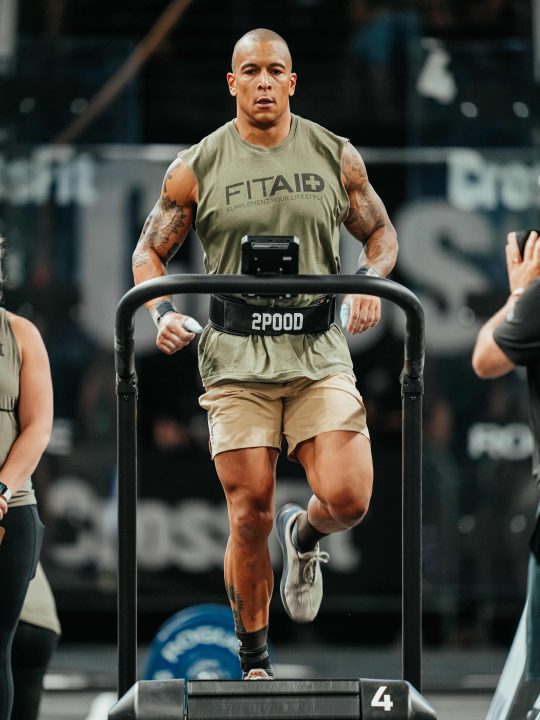 After a rollercoaster of a journey, David Shorunke punched his individual ticket with a top 10 finish in qualifiers. He's geared up to make some noise as the only UK athlete in the field.
Jelle Hoste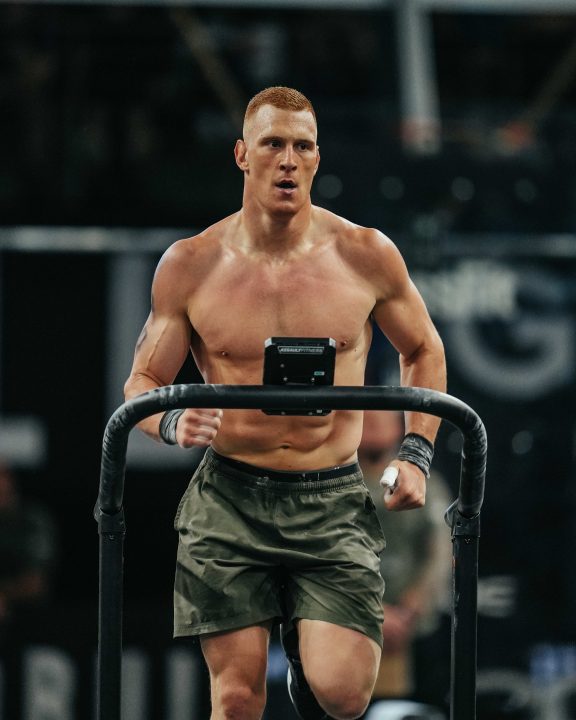 Bringing it from Belgium, Jelle Hoste put the whole sport on notice with his record-breaking performance in Berlin. Keep an eye out for this impressive rookie in Madison!
Nienke Van Overveld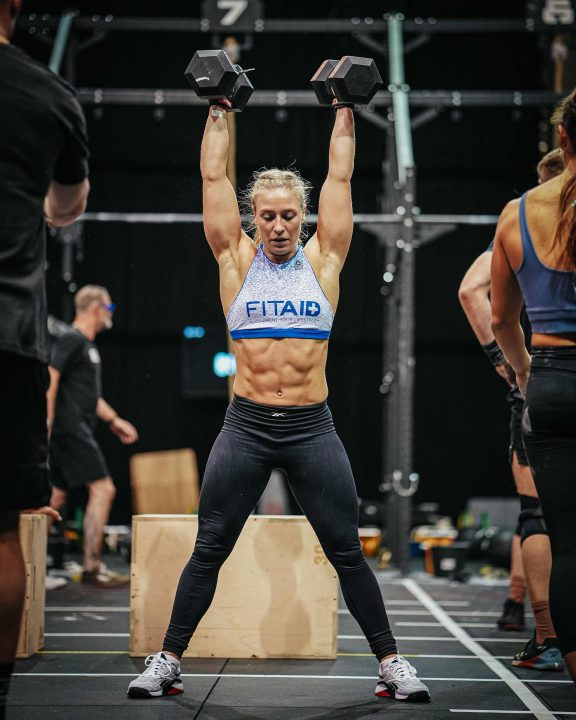 European champions of the 2023 Semifinals, Nienke's team is on the hunt for gold. A veteran in the team division, Nienke is competing for the 5th time on the big stage.
Georgia Davenport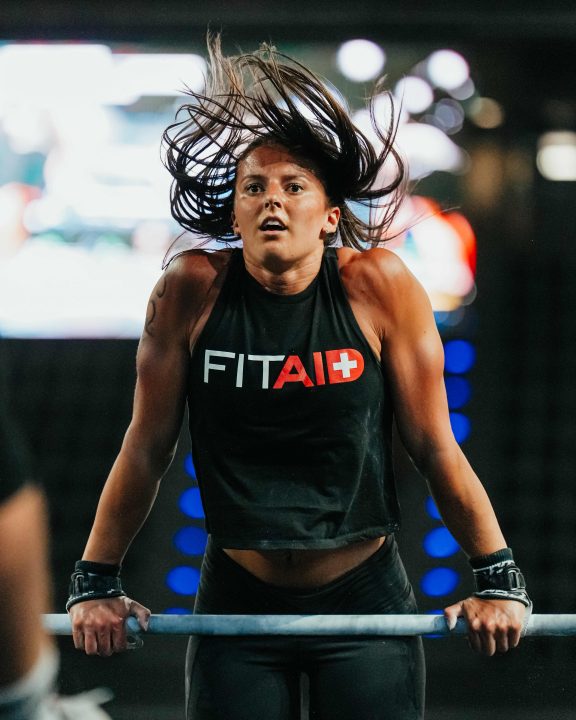 Georgia Davenport, team captain of CrossFit Rotherham, helped clinch the team's spot at the European Semifinal back in June. They've spent some time prepping down in Texas and are ready to rock Madison.
Whether you're attending in person or over watching the livestream, tune in to watch our athletes give it their all. Grab your FITAID Energy, grab your gym friends, and get excited! 2023 is about to be a big year for Team FITAID!
Let's go girls *queue Shania Twain* ♪
The fitness industry is undergoing a remarkable transformation as there's been a significant rise in the participation and empowerment of women. Historically, there have been gender disparities within the fitness realm, deterring women from fully engaging in physical activities. However, recent studies and articles have shed light on a changing narrative. The fitness industry is becoming more female-centric, more inclusive, and more supportive of women looking to prioritize their health and well-being.
Breaking Down the Gender Gap at the Gym
An interesting read from Glamour highlights a gender gap that has been prevalent in gyms, acting as a barrier for women seeking to work out. The tide is turning. The male-dominated weight-room is no longer a forbidden zone for females. Gyms are increasingly focusing on creating a more welcoming environment for women. They are implementing initiatives such as women-only workout spaces, specialized classes, and diverse fitness programs tailored to women's specific needs. By addressing these gender disparities, the fitness industry is actively striving to make fitness accessible and enjoyable for women of all backgrounds and fitness levels.
Role Models in CrossFit & Weightlifting
CrossFit and weightlifting are two disciplines that are significantly changing the narrative surrounding women and lifting. Traditionally, weightlifting has been perceived as a male-dominated activity, with women often discouraged from engaging in heavy lifting due to societal norms and misconceptions. The idea that lifting makes girls bulky and inherently unattractive is becoming a notion of the past. CrossFit has been a game-changer, providing a platform for women to showcase their strength, athleticism, and capabilities in lifting heavy weights. CrossFit communities have fostered an environment that celebrates the achievements of women in weightlifting, emphasizing strength, technique, and performance rather than conforming to conventional beauty standards. By breaking down gender stereotypes and promoting inclusivity, CrossFit and weightlifting are empowering women to challenge their physical limits, build confidence, and redefine societal expectations surrounding femininity and strength. These disciplines are redefining fitness for females, inspiring women to embrace their inner strength and realize their full potential both inside and outside the gym.
Embracing the Digital Fitness Boom
Digital fitness has seen an extraordinary surge in recent years, and women are at the forefront of this movement. The Healthline article highlights how the digital fitness industry is empowering women by providing them with flexible workout options, personalized training programs, and access to a supportive online community. Virtual fitness platforms, mobile apps, and wearable technology have opened new doors for women to engage in fitness from the comfort of their homes or on the go. Social media enables women to connect with other like-minded individuals, share their fitness journeys, and inspire other users along the way. This democratization of fitness ensures that women can choose the mode and timing of their workouts, thereby eliminating potential barriers and increasing overall participation. Additionally, there is a growing emphasis on body positivity and embracing diverse body types, ensuring that women feel comfortable and confident in their fitness journeys.
Pursuing Gender Equity in Fitness
Gender equity in fitness is a significant topic of discussion. Fitness professionals, trainers, and organizations are actively working to dismantle stereotypes and biases. IDEAfit explores the discrepancy of the number of female vs. male trainers against the amount of female executives in the fitness industry. Advocating for equal representation in leadership positions is the next step towards greater equity. OrangeTheory is a prime example of a successful woman-owned workout franchise. The lack of female representation in high-ranking roles is not unique to the fitness industry, but is a major stepping stone towards a more inclusive and equitable world.
The exciting and encouraging trend of the fitness industry is promising for women. The efforts made to bridge the gender gap at the gym, embrace digital fitness, show females what they're capable of, and pursue gender equity are empowering women to prioritize their health and well-being. By providing tailored programs, safe spaces, and inclusive communities, the fitness industry is breaking down barriers and encouraging women of all ages, backgrounds, and fitness levels to engage in physical activities confidently. The evolving landscape of the fitness industry is not only shaping women's lives positively but also redefining societal norms and promoting health for all.
Whether you're an athlete or simply someone leading an active lifestyle, giving your body the time and care it needs to recover is crucial for long-term health and optimal performance. Let's explore the reasons why recovery holds such significance and how it contributes to overall well-being.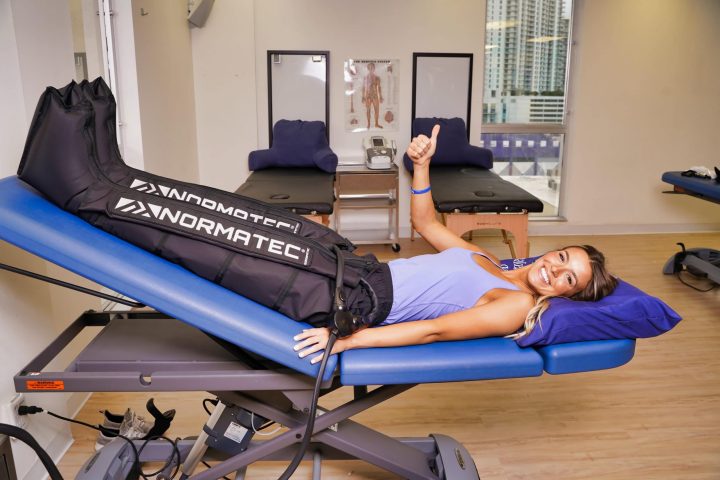 Muscle Regeneration
During physical exercise, our muscles undergo stress and micro-tears, which are essential for strength and growth. These muscles repair and actually grow during the recovery phase. Adequate rest allows your body to rebuild damaged tissues, replenish energy, and optimize protein synthesis. 
Prevent Injury
Ignoring recovery results in increased risk of injury. Overtraining or failing to allow your body to heal can lead to chronic fatigue, weakened immune function, and musculoskeletal imbalances. By incorporating appropriate rest periods into your training routine, you reduce the likelihood of overuse injuries, stress fractures, and other ailments associated with excessive strain on the body.
Improve Performance
Contrary to popular belief, pushing yourself harder and longer isn't always the path to improved performance. Recovery plays a fundamental role in optimizing athletic abilities. Rest allows the body's systems, such as the cardiovascular and nervous systems, to recuperate and adapt to the demands placed upon them during exercise. This regeneration of energy, repair of muscle fibers, and restoration of hormonal balance ultimately enhances strength, speed, endurance, and overall athletic performance.
Mental Wellness
Physical activity doesn't just exert a toll on the body; it affects the mind as well. Intense workouts and training schedules can lead to mental fatigue and burnout. Incorporating recovery time helps alleviate stress, promotes relaxation, and restores mental clarity. It provides an opportunity to unwind, rejuvenate, and foster a healthy mindset, ultimately leading to increased motivation and enjoyment in physical pursuits.
Remember: recovery encompasses more than just taking days off from training. It includes prioritizing quality sleep and nourishing your body with proper nutrition. Sleep is vital for the body's restorative processes, hormone regulation, and cognitive function. A well-balanced diet that includes sufficient macronutrients, micronutrients, and hydration supports tissue repair, replenishes energy stores, and aids in optimal recovery.
In the pursuit of athletic excellence or maintaining an active lifestyle, it is imperative to recognize the significance of recovery. Making time for rest, sleep, and proper nutrition allows your body to repair, rebuild, and adapt. Prioritizing recovery not only prevents injuries but also enhances physical performance and mental well-being. So, remember to listen to your body, incorporate rest days, and embrace recovery as an integral part of your journey to a healthier, fitter, and more fulfilling life.
Looking for ways to improve your own recovery? Start by cracking open a can of FITAID and checking out some of our other blog posts on recovery methods & modalities:
5 Essential Active Recovery Tricks
Active Recovery - A Good Reason to Take it Easy
Walk it Off! The Benefits of a Post-WOD Walk.
Why is Stretching Important for Post-Workout Recovery?
Yoga as a Tool for Sports Recovery
Why Do I Need to Use a Foam Roller in my Post-Workout Recovery?
Muscle Scrapers for Post-Workout Recovery
Can Gratitude Help my Fitness Routine & Athletic Performance?
Celebrate the 4th of July with a Refreshing Watermelon Pizza Dessert!
Get ready to add a splash of color and a burst of freshness to your Independence Day gatherings with a delightful Watermelon Pizza Dessert! Watermelon Pizza?! You read that right - this fun and healthy twist on a traditional pizza will have your taste buds dancing with joy. A juicy watermelon base, topped with tangy yogurt "sauce", and loaded with sweet berries, this patriotic treat is as delicious as it is beautiful. So, let's dive into the recipe and create a vibrant dessert that will steal the show this 4th of July!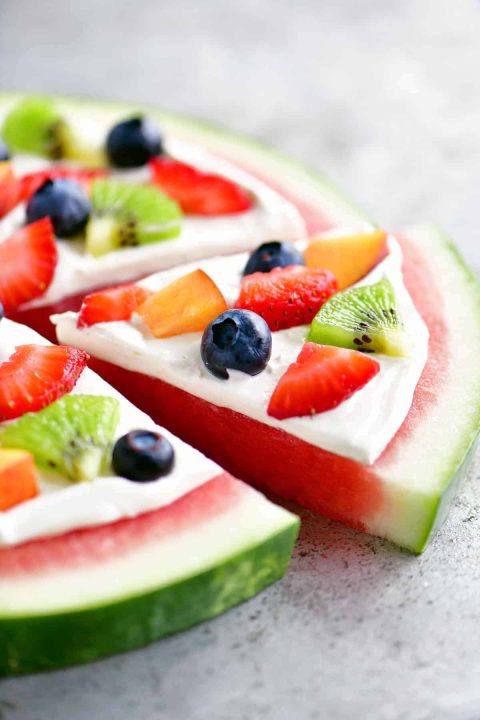 Ingredients:
For the Watermelon Pizza:
- 1 large, round slice of seedless watermelon (about 1 inch thick)
- Fresh blueberries
- Fresh raspberries
- Fresh strawberries, sliced
- Fresh mint leaves, for garnish
For the Yogurt Topping:
- 1/2 cup Greek yogurt (you can use vanilla or plain)
- 1 tablespoon honey (adjust to taste)
- 1/2 teaspoon vanilla extract
Instructions:
Prepare the Watermelon Slice:
   - Start by choosing a large, round slice of seedless watermelon. Make sure it's about 1 inch thick to provide a sturdy base for your pizza.
   - Place the watermelon slice on a clean cutting board or a serving platter.
Create the Yogurt Topping:
   - In a small bowl, combine the Greek yogurt, honey, and vanilla extract.
   - Stir well until the ingredients are thoroughly mixed. Feel free to adjust the sweetness by adding more or less honey to your liking.
Assemble the Watermelon Pizza:
   - Spread the yogurt topping evenly over the watermelon slice, just like you would spread sauce on a pizza crust.
   - Arrange fresh blueberries, raspberries, and sliced strawberries on top of the yogurt, creating a beautiful, patriotic pattern.
   - For an extra festive touch, sprinkle some fresh mint leaves over the fruit.
Serve and Enjoy:
   - Slice your Watermelon Pizza into individual portions, just like you would with a regular pizza.
   - Serve it immediately or refrigerate for a short while to allow the flavors to meld together.
   - This refreshing dessert is best enjoyed chilled, making it perfect for those hot summer celebrations.
   - Watch as your guests' eyes light up with delight when they see this vibrant, healthy treat.
Tips:
- Feel free to get creative with your fruit toppings! You can use any red and blue fruits you like, such as blackberries, cherries, or even sliced kiwi.
- Add a sprinkle of shredded coconut or a drizzle of melted dark chocolate for extra flavor and texture.
- If you're serving the Watermelon Pizza at a later time, wait to add the yogurt topping and fruits until just before serving to keep the watermelon slice firm.
This 4th of July, elevate your dessert game with this delightful Watermelon Pizza! It's a refreshing and healthy treat that embraces the colors of the American flag. With succulent watermelon, bright berries, and a creamy yogurt topping, this dessert is a showstopper that will impress your guests and satisfy their sweet cravings. Put on your apron, grab that watermelon, and get ready to indulge in a slice of pure summer bliss! Happy Independence Day!
COURSE: Dessert, Snack
CUISINE: American
COOK TIME: 10 minutes
TOTAL TIME: 10 minutes
SERVINGS: 8 Servings
SERVING SIZE: 2 Slices
CALORIES: 64 cal
MACROS: 1g Fat, 15g Carbs, 2g Protein
Originally posted on https://www.eatingwell.com/recipe/254624/watermelon-fruit-pizza/ <3
How to Choose the Best Energy Drink Before a Workout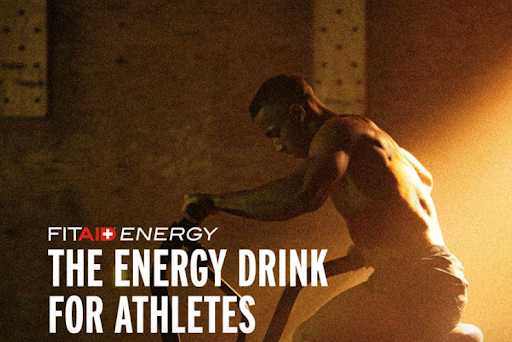 Do you ever have days where you are just dragging? You know, the kind of day where you feel like you barely have enough energy to get through a day at work, let alone to hit the gym afterward? Life can be exhausting. Long work hours, social events, and family obligations are just a few of the things that can tire a person out. By the time you get done with all of that, it's easy to make excuses about why you're skipping the gym—yet again.
To help with this we explain what you should look for in the best energy drink before a workout.
After all, who wants to go run a few miles when they already feel worn out? How can you safely do a bench press if you don't have any energy left? These are all valid reasons to skip the gym, and most people wouldn't blame you for it. However, these kinds of days are far too common in our busy world. You may never feel like working out if you are tired every day, but you still need to prioritize your health and fitness.
How can you get the extra energy you need to power through your daily workout routine? The answer is a good pre-workout energy drink. It's the secret to showing up to the gym even after you've already had a long day, and dedicated fitness enthusiasts have been using pre-workout energy drinks for years to stay on top of their goals. 
If you want to learn more about energy drinks for gym workout fatigue, we encourage you to keep reading. This guide will provide you with all of the information you need to find the best fitness energy drinks to get you through your next exercise session. 
Is it Okay to Drink Workout Energy Drinks?
Some people are worried that drinking energy drinks before a workout isn't safe, and this is a very valid concern. You should always be cautious about the products you consume and the effects they have on your body. For most people, a pre-workout energy drink is okay to consume before exercise. However, some people may feel ill from the ingredients. If you have any health concerns, heart conditions, or allergies, you should always consult a doctor before drinking any pre-workout supplements for endurance. 
The average person, however, can safely consume energy drinks in moderation. Though it's important that you don't drink multiple beverages in one session if the products are ultra-high in caffeine. Too much caffeine and sugar can cause you to feel anxious and jittery while you work out. In worse cases, excessive caffeine intake can lead to an increase in blood pressure and heart rate, which can be dangerous when you are already pushing your body to the extreme.
It's important to keep in mind that all energy drinks are different, so some may be healthier than others. Therefore, it's crucial that you pay attention to the ingredients and how your body feels when you consume the pre-workout energy drink. We'll get more into the different ingredients that you should look for later on in this guide.
The Benefits of Energy Drinks for Working Out
In most cases, the benefits of pre-workout energy shots are much more noticeable than any of the potential side effects. There are multiple reasons that people continue to use these products as part of their routine.
The following are just a few of the reasons that we recommend consuming energy drinks before you start your next workout:
Boost Energy
The main goal of a pre-workout cocktail is to provide your body with more energy to get through a tough workout. These products are especially beneficial for endurance workouts because your body typically won't have enough energy to get through a long-distance run on its own. Some people choose to supplement with energy gels and snacks, but they aren't always as effective as an energy drink.  
Increase Alertness
How many times have you found yourself struggling to get into your workout because you're too tired to focus? It happens to the best of us. It causes us to lose track of reps, and it makes it difficult to push ourselves. When you drink an energy drink before your workout, you can increase your alertness so that you can stay focused on each rep and push through to the end.  
Improve Performance
We're not out here making claims that a pre-workout energy drink will give you superhuman strength, but it can certainly make improvements in your performance, especially when you're tired. If you are exhausted before you enter the gym, you won't be able to lift as much as you usually do, and you probably won't be able to run as far, either.
An energy drink can help you to stay on top of your progress, and it may even provide you with a little boost on days when you are already feeling good.
Assist Your Body's Key Functions
The best energy drinks for workout performance should also have ingredients that provide other health and wellness benefits. The exact impact on body functions will vary depending on the vitamins, nutrients, and nootropics that are added. Some are better for muscles and joints, while others can improve nerve and brain function.
You can learn more about the specific benefits when we cover the ingredients you should look for in a pre-workout energy drink.
The Difference Between an Energy Drink & Recovery Drink
Don't get an energy drink pre-workout confused with a recovery drink. While there are instances where you can get both benefits in one product, most of the time, they serve two separate purposes.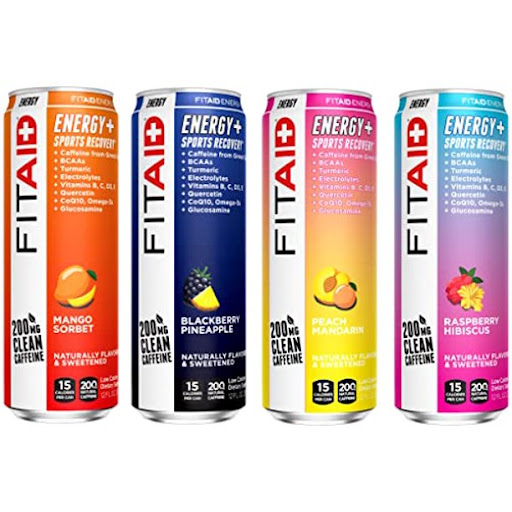 With a pre-workout drink, energy is the primary focus. Athletes consume these products before starting their endurance or resistance exercise. These beverages have more caffeine than you would find in a recovery drink. They also have plenty of sugar so that your body has enough carbohydrates to supplement its glycogen stores. In some cases, a pre-workout drink also includes amino acids and other nutrients that will work to protect your muscles and joints, but this isn't the main function.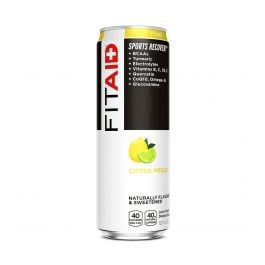 When you compare a gym energy drink to a recovery drink, you'll see that the focus shifts to muscular recovery. You'll typically find more protein and BCAAs in these types of products because they are critical for muscle building and repair. Some recovery drinks also are known to have carbohydrates to replenish the energy you lost in your workout. As an added benefit, many recovery drinks will also include electrolytes, as these are key nutrients that aid in rehydration. 
As we mentioned, there are instances where the benefits may overlap. Some products can provide you with both energy and recovery ingredients, but we'll get more into that in a bit.
When Should You Drink Workout Drinks?
It's important that you time everything right, whether you are drinking a pre-workout supplement or a recovery drink. So, when exactly should you drink your workout drink?
Of course, the name pre-workout implies that it should be consumed before you exercise, but that doesn't mean you should drink it right before you start your run. If the beverage or pre-workout supplement comes with any instructions, you should follow those. If they don't, you can follow the general rule of taking the pre-workout somewhere between 30 and 60 minutes before you start hitting the weights.
If you will be participating in an endurance workout or other strenuous activity, you may need to start drinking a sports drink or electrolyte-infused water to keep yourself hydrated. Sports drinks can also provide ongoing energy so that you can stay powered from start to finish. 
A sports recovery drink should be consumed when you wrap everything up in the gym. As we mentioned before, these products are focused on helping repair and rebuild your muscles, but they can also recoup your body's energy stores and hydration. Some people are under the impression that they need to drink these beverages immediately after they finish exercising, but as long as you consume them within 20 or 30 minutes, you will still see benefits.
What to Drink for Energy Before a Workout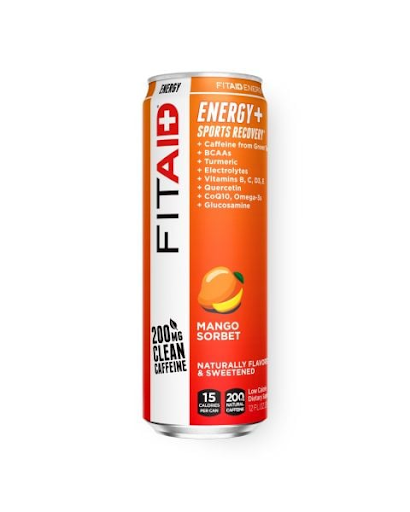 Ingredients make the difference between the best energy drink for gym days and a beverage that is just "okay." Therefore, consumers must understand what they need to look for on the ingredient label. If you want to truly find the best overall product to power your next workout, we strongly encourage you to look for an energy drink that contains:  
Caffeine
You can't have an energy drink without a little caffeine, right? It's important to find a pre-workout and energy drink with real caffeine sources from ingredients like green tea leaf extract.
B Complex
If you want a well-rounded pre-workout energy drink, you should also look for any sign of vitamin B. A B complex is preferred because it encompasses all of the key B vitamins, such as B6 and B12. 
BCAAs
Branded chain amino acids (BCAAs) are a group of three amino acids, which include valine, leucine, and isoleucine. These are important for pre-workout energy drinks because they may help to develop and maintain both power and speed while you are fighting through a strenuous workout. They may also reduce protein and muscle breakdown so that you can recover faster.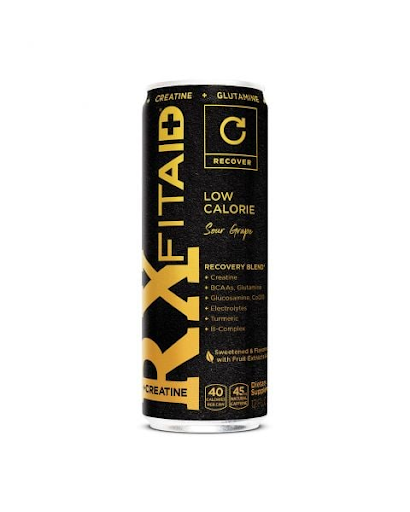 Creatine
This has long been a popular ingredient for pre-workout mixes, and for a good reason. It is another amino acid that helps you develop and maintain power and speed while you work out. 
Glucosamine
Are you tired of feeling sore the next day after a hard workout? This ingredient might be the solution you were looking for. It is associated with reducing mild inflammation and post-workout soreness. In addition, it's great for supporting joints so that you can continue to perform your best. 
What Ingredients Should You Avoid in the Best Pre-Workout Energy Drink?
As much as it is important to know what ingredients are in the best drinks, pre-workout beverages can also include some ingredients that are worth avoiding. If you want to choose a healthy beverage that provides all of the benefits without the junk, you will want to keep an eye out for different things, including:
Excess Sugar
Not only do excessive amounts of sugar increase the calories in a drink, but they can also lead to a sugar rush and crash. This is especially true when the product contains simple carbohydrates or artificial sweeteners that are only added for flavor. 
Artificial Coloring
Do you care about the color of your pre-workout caffeine drink? It doesn't impact the effectiveness of the drink. It's purely for aesthetic purposes, but it can cause allergies and some other issues for anyone who has an intolerance to artificial food coloring.
Fillers
The best pre-workout sports drink should focus on providing your body with everything you need, but it's equally important that it doesn't include anything you don't need. Unnecessary fillers may maximize the portion of a drink, but they offer no nutritional value. In the worst cases, they can cause digestive issues or inflammation.
It's important to know that these ingredients may come in a variety of forms with different names, like sucralose and aspartame. You should check each label carefully to make sure there are no "hidden" sugars, caffeine sources, or fillers. 
The Best Pre-Workout Energy Drink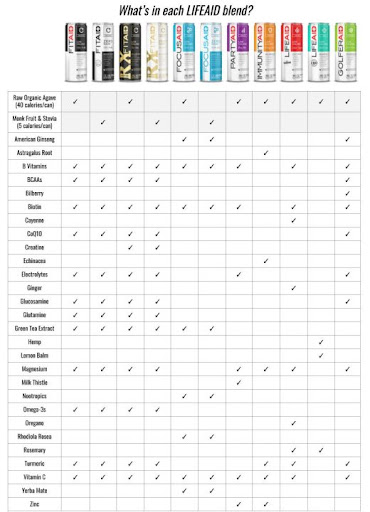 At LIFEAID, we believe in providing our customers with clean alternatives to pre-workout energy drinks packed with artificial flavors, fillers, and preservatives. Our FITAID Energy drink provides you with both clean energy and sports recovery ingredients, so it's the best of both worlds. However, it's recommended that you drink this beverage before you start your strenuous workout.
With this performance energy drink, athletes can get a whopping 200 mg of caffeine. We only use clean caffeine from green tea so that you can get a more gradual increase in energy. This prevents the crash feeling most people have after a major spike in energy.
That's not the only reason to love our gym workout energy drink.
This drink also comes with several ingredients that are beneficial to your overall health and wellness routine:
BCAAs

Turmeric

Quercetin

Electrolytes

Glucosamine

CoQ10

B-Complex Vitamin

Vitamin C
All of these ingredients come in a single serving with just 15 calories. That means that it is perfect for those who are looking to lose weight, as well. Not to mention, it is low in sugar, so it is also keto-friendly.
Whether you are on a vegan, kosher, or paleo diet, this energy drink is for you. To top it off, it comes in four delicious, fruity flavors, so we are confident that you'll find your new favorite energy drink and pre-workout.
The Best Fitness Energy Drinks for Recovery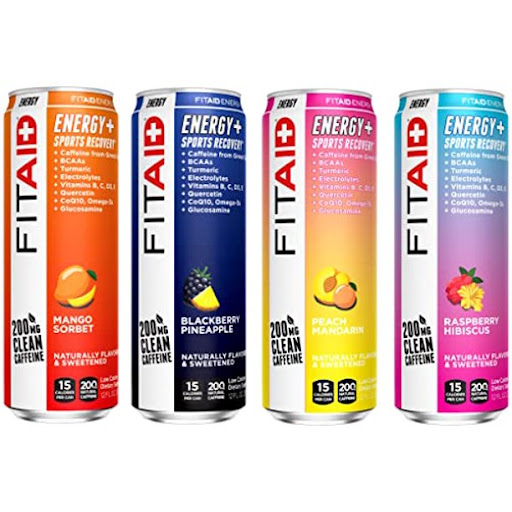 If you are looking for the best energy drink for recovery, you'll be happy to know that we have you covered in that area too. We've taken our classic FITAID blend and added bonded creatine to create our FITAID RX Recovery Blend. When you add this energy workout drink to your gym routine, you can expect amazing results with your post-workout recovery.
A single serving of this beverage contains 1000 mg of creatine which is crucial for helping your body to both develop and maintain power. It may also help you with speed during intense exercise. 
That's not the best part, though. 
Creatine is also helpful in reducing the breakdown of protein and muscle while you lift weights. When you combine this with the BCAAs and glutamine, you get an energy drink that is perfect for high-performing athletes. 
It's important to note that while this is an energy drink, it doesn't contain as much caffeine as the classic FITAID blend. The RX version only has about 45 mg of caffeine from green tea extract, so you have enough clean energy to get through your intense exercise.
Though this product only has 45 calories per can and 7 grams of sugar, we also offer a zero-sugar alternative. This is great for people who are looking to cut back on calories or carbohydrates. Regardless of which workout energy drink you choose, you can rest assured that we only use herbs, vitamins, and nutrients that support your lifestyle. We never use any junk like added sugar, preservatives, chemicals, or artificial sweeteners.
Shop for the Best Workout Energy Drink With LIFEAID

Whether you are looking to max out your bench press or trying to hit your mile PR, you won't want to do it without the best pre-workout drink for energy. Fortunately, you don't have to go far to find it. At LIFEAID, we are proud to offer several good workout drinks for both energy and recovery. We encourage you to shop through all of our products to find the one that best fits your diet and lifestyle.
We know it can be hard to pick a favorite, especially with the different flavors that we have to offer, so you might want to consider our FITAID Energy variety pack. This is a great way to try all four of our fruity flavors to see which one you love the most.
Once you find a product you'd like to try, you can order it directly from our website. We offer one-time purchases, or you can sign up for a subscription so that you always have access to healthy workout drinks. If you enroll in our subscription, you can have your favorite drinks delivered right to your door every month, and you'll save money with free shipping and a 10% discount. The best part is that you can modify or cancel your subscription at any time! 
We understand that many people still prefer to do their shopping in person, or maybe you just don't want to wait to try our pre-workout caffeine drink. No matter the reason, you can use our convenient store locator to find our products in stock with a retailer near you.
The store locator will even show you what products the retail location carries. With all of the easy ways to shop LIFEAID, what's stopping you from trying the best canned pre-workout products? 
The Best Drink Before Bed: DREAMAID GO!
How many mornings have you spent reaching for the snooze button because you didn't get enough sleep the night before? Is your whole mood thrown off when you wake up feeling tired? This is an all-too-common occurrence for most adults.
Did you know that the Centers for Disease Control and Prevention reports that nearly 33% of all adults in the United States are not getting enough sleep every day? The reasons for this can vary greatly from one person to another, but it doesn't change the fact that too many people are struggling with sleep.
While coffee and energy drinks can be a miracle cure for sleepless nights, they don't address the problem at the source. They only Band-Aid it. To feel more energized, you must focus on not just getting more sleep but also getting better quality sleep.
We know this is easier said than done, but when you take the time to understand the reasons behind your sleep deprivation, you can find the right solution. There are currently several ingredients that can set you up for success if you take them before bedtime, and we're going to take a look at all of them.
In this specific blog, we're going to dive deep into the ways you can wake up feeling refreshed. Not only will we discuss the ingredients that benefit an individual's sleep quality, but we will also compare some of the most popular bedtime drink options so you can find the best drink before bed. We encourage you to keep reading to learn more.
Reasons for Sleep Deprivation
Unfortunately, the list of sleep disruptors is long. Many different factors can impact people in unique ways. While some individuals might not be affected by certain life events or habits, other people may struggle to get to sleep. Falling asleep is only half the battle, however.
There are several reasons that people may find themselves waking up in the middle of the night. The following are just a few of the most common reasons for difficulty falling or staying asleep:  
Stress
If there is one thing for certain, it is that there is no shortage of reasons for people to feel stressed. Global events, finances, relationships, and responsibilities can all leave you feeling overwhelmed and worried. The majority of people would agree that stress is one of the things that keep them up at night. 
What is it about stress that makes it so hard to sleep? Instead of peacefully drifting off to dreamland, your mind is constantly running and worrying. This makes it challenging to fall asleep, and in serious cases, it can lead to insomnia. The irony is that a lack of sleep can lead to more stress, which may cause further sleep disruptions.
Travel or Work Schedules
If you are someone who travels a lot or works different shifts, you may find that your body's internal clock has trouble adjusting to the constant changes. Once your circadian rhythm has been disrupted, it can be hard to get back on track, especially if there is no sign of you getting back to a normal schedule anytime soon. 
Not only does this shift impact your sleep-wake cycle, but it can also lead to changes in your body's temperature and metabolism. If you suffer from jet lag often, it can eventually turn into insomnia. The same can be said for individuals who work the swing shift at work.
Bad Sleep Habits
Sometimes, these sleep disruptors are beyond our control, but there are many things that we do to ourselves that can make it challenging to get a restful night's sleep. These poor sleep habits can range from spending too much time scrolling on the phone in bed or simply staying or going to bed at irregular times every night.
Some people also find that taking naps during the day makes it challenging to fall asleep at night. It's important to evaluate your habits to see what could be keeping you up at night. 
Eating Too Much Before Bed
Life can get busy, and it might be difficult to have dinner at a reasonable hour, but eating a large meal right before you head to bed could be causing your sleep struggles. Certainly, a small snack is okay, but eating too much can make you uncomfortable when you go to lie down at night.
You could even end up with heartburn when your food and stomach acid backflow into your esophagus. The pain and discomfort from this can keep you up later than you had planned.
Medical Circumstances
Finally, there is a long list of medical reasons why someone may not be getting enough rest. Certain medications are known to cause sleeplessness, and some mental health disorders may also lead to insomnia. Even hormonal changes can make it difficult to get a full night's rest.
Other medical conditions that impact sleep include:
Asthma

Allergies

Cancer

Chronic Pain

Diabetes

Heart Disease

Overactive Thyroid

Parkinson's Disease

And More!
Benefits of Better Sleep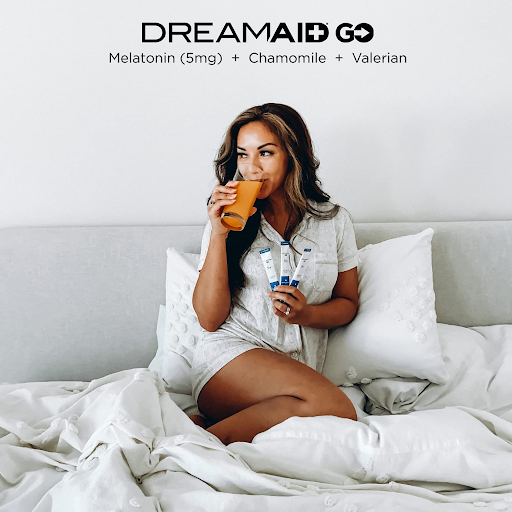 If you are not regularly getting at least seven or more hours of good sleep, then you've probably noticed many changes in your body. Sleep is important for several reasons, and without it, your body can't function at its best. While these changes might be minor at first, they can increase over time. 
Eventually, you may just surrender to the idea that this is your new normal, but you don't have to. There are many benefits to getting better sleep. When you take steps to improve both the quality and amount of sleep in your daily routine, you can expect to enjoy many benefits!
Ways to Improve Sleep Quality
By now, you know how important it is to get plenty of good quality rest every night, but you might be wondering how it's done. Most people don't actively choose to have trouble sleeping, so it's going to take a decent amount of effort on your part to make sure that you can improve the quality of your sleep. 
Fortunately, there are a few habits that you can start to work into your daily routine that are shown to help adults get to sleep and stay asleep. Consider the following:
Establishing a Sleep Schedule:

You can get your body's circadian rhythm into a solid schedule by consistently going to bed at the same time every night. You should then wake up at the same time every morning so that you get the same amount of sleep each night. Though it might be tempting to sleep in on weekends, this can throw off the schedule and put you back to square one.  

Creating a Peaceful Environment:

You must create a space that is relaxing if you want to fall asleep easily. Removing anything that creates disruptive sounds and setting the room at a comfortable temperature are some examples. You should also make sure the room is dark, so you may have to remove TVs, computers, or smartphones. 

Avoiding Large Meals & Bad Drink Choices:

As you already know, large meals should be skipped before bedtime. If you are hungry, opt for a light snack. You should even be careful about what you drink before bed. Caffeine is not a good choice, but you should also avoid alcohol as it may cause difficulty sleeping. 

Get Active During the Day:

Finally, you should consider making some lifestyle changes during the day as well. Adding exercise to your routine can help you fall asleep faster at night because it makes you tired. Don't be tempted to give into a post-workout nap, however. This can cancel out the workout and still leave you struggling to fall asleep at night.  
Ingredients to Help You Fall Asleep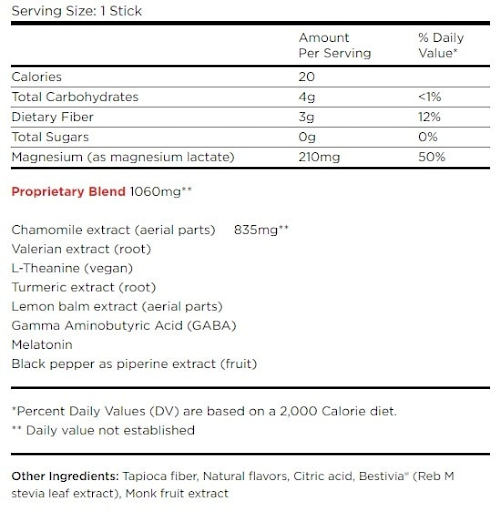 While those lifestyle changes are a great way to promote a good night's sleep, there are some dietary changes you should make as well. Specifically, there are key ingredients that you will want to add to your routine if you want to set yourself up for improved sleep quality. 
Whether you want to take them in a supplement, drink, or other forms, we strongly recommend that you seek out the following ingredients that have been shown to help people fall asleep and stay asleep:
Melatonin
Your brain naturally produces the melatonin hormone when it is dark. It helps you to fall asleep and maintains your circadian rhythm. Being exposed to too much light before or during sleep can prevent your brain from producing melatonin, and you'll have difficulty falling asleep.
Fortunately, you can make up for this lack of production by adding melatonin to your diet. It is available in sleep aids, but it can also be found in drinks and foods, like eggs and fish. 
Chamomile
If you mainly struggle to fall asleep even when you're tired, you may also want to consider calming yourself down with some chamomile tea. For years, people have been using this ingredient to help treat their insomnia because it is believed to produce a sedative effect on consumers.
The plant contains apigenin, which can bind to the brain's benzodiazepine receptors. The result makes you feel sleepy and ready for bed.
Valerian Root
Valerian is a flowering plant found in grasslands, but the root is where the magic is found. Several scientists have been studying the effect that valerian root has on sleep, and multiple researchers conclude that it can both speed up the amount of time it takes you to fall asleep and it can improve sleep quality.
What Drinks Help You Good Night's Rest?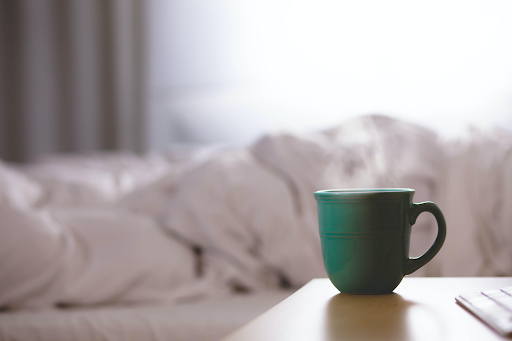 Just because you shouldn't eat a full meal before bed doesn't mean that you shouldn't have a drink. Drinking the right drink before bed can be a great way to get those powerful ingredients that we just mentioned. Several other types of beverages have been known to produce similar calming effects.
The following are just a few of the best drinks to have before going to bed: 
Dreamaid

Warm Milk

Tart Cherry Juice

Herbal Teas

Banana Smoothie

Pure Coconut Water

Water

Almond Milk 
As we already covered, you'll want to avoid anything that has caffeine. This can make it difficult when choosing the right tea, but there are still plenty of non-caffeinated herbal tea options available.
Many people are surprised that alcohol is on the list of drinks to avoid because it's known to make you drowsy. Though it might make it easy to fall asleep, it doesn't produce good quality sleep. Instead, it can have negative effects on your sleeping pattern, and heavy drinking can eventually lead to insomnia. Therefore, this is not the best drink before bed.
Do Some Drinks Before Bed Help You Have Good Dreams?
If you frequently have nightmares, you might find yourself waking up more often throughout the night. In these situations, you might be looking for a magic solution that can send you to bed with sweet dreams. Though there are some different things people claim you can do to help with dreams, there isn't a special drink, unfortunately. 
The best solution you can try is to focus on drinks that are known to help calm you down before sleeping. A lot of nightmares may be caused by stress and anxiety, so the more you can relax before going to bed, the less likely you will have a scare. 
You'll specifically want to look for drinks that have melatonin, chamomile, and lemon balm, to name a few. However, you aren't completely limited to teas. Some other specialty drinks are designed to help with sleep quality. We'll get more into those next.
The Best Drink Before Bed for Improved Sleep Quality

At LIFEAID, we've become known for creating effective energy drinks, so you might think it would be counterintuitive to create a sleep drink. However, we know that the ultimate key to staying energized is making sure that you are getting plenty of good sleep every night. 
It's important to note that this is not a bottled beverage. We sell this formula as a convenient powder pack that can be mixed into your favorite water bottle. Many customers love these powders because they are convenient to take on the go. If you travel a lot for work or pleasure, this sleep drink can help you to maintain your sleep schedule. 
The goal of DREAMAID GO is to help customers reach a calm, cozy place before drifting off into a restorative slumber. We hand-selected the ingredients to assist you in falling asleep faster and staying asleep longer so that you can wake up feeling completely refreshed and ready to go. Best of all, it's not a habit-forming sleep aid, and it is a more clean alternative to many medications.
We know this all sounds too good to be true, but this is all possible thanks to our special combination of: 
Melatonin

Chamomile

Valerian

Lemon Balm

GABA
Want more reasons to love DREAMAID GO?
This product is naturally sweetened to taste like tranquil tangerine, so you still get a lovely taste without the extra energy from added sugars. Not to mention, this is a keto-friendly option and comes with only 20 calories.
People especially like that LIFEAID only uses clean, quality ingredients. Everything is picked to boost your health and enhance your lifestyle. 
Last but not least, this sleep drink is great for a variety of dietary needs because it is kosher, gluten-free, and doesn't have any sodium or sucralose. 
Find out More About How Drinks Help With Sleep
Are you interested in finding out more about how DREAMAID GO can help you fall asleep faster and get better quality sleep? If so, we encourage you to try the product out for yourself! 
It's easier than ever to start shopping for LIFEAID products. You can buy any of our most popular drinks and powders directly from our website, and you can even sign up for a subscription if you find a product you love. With our monthly subscriptions, you never have to worry about running out of your favorite sleep drink, and you can save money! Not only do we offer 10% off all subscriptions, but you also get free shipping. The best part is that you can cancel your subscription at any time with no penalties, so you have nothing to lose!
Do you still prefer to shop for your favorite beverages in-store? Are you eager to try it and don't want to wait for shipping? If you answered yes to either question, we have you covered. Many of our products are available in retailers throughout the country. You can find a store nearest to you by using our store locator. It allows you to see which products are carried by each retailer so that you can find a store carrying DREAMAID GO. 
With all of the ways we make it easy to get your hands on our sleep drink, you should be off to dreamland in no time at all. Contact Us today if you would like to learn more!
Who needs creatine?
You need creatine.

Why Creatine needs to be part of your supplement mix.
For many years, creatine supplementation has been associated with the fitness industry, particularly for bodybuilders and powerlifters. However, recent studies have shown that creatine can be beneficial for anyone who wants to improve their athletic performance, especially men. In this article, we will discuss the science behind creatine and recovery, debunk myths about creatine being just for "meat-heads," and explain how creatine can help optimize fitness and training for men of all ages.
What is Creatine?
Creatine is a natural compound produced in the body that plays a critical role in energy metabolism. It is primarily found in the skeletal muscles and the brain, and it is made from three amino acids: arginine, glycine, and methionine. Creatine supplementation has become increasingly popular among athletes, particularly those involved in high-intensity activities, as it is known to increase muscle strength and endurance.
Does Creatine Really Work?
Several studies have confirmed that creatine supplementation can improve muscle strength and endurance, as well as increase muscle mass. One study published in the Journal of Strength and Conditioning Research found that creatine supplementation improved maximum strength and power output in weightlifters (1). Another study published in the International Journal of Sports Nutrition and Exercise Metabolism found that creatine supplementation improved endurance and muscle recovery in long-distance runners (2).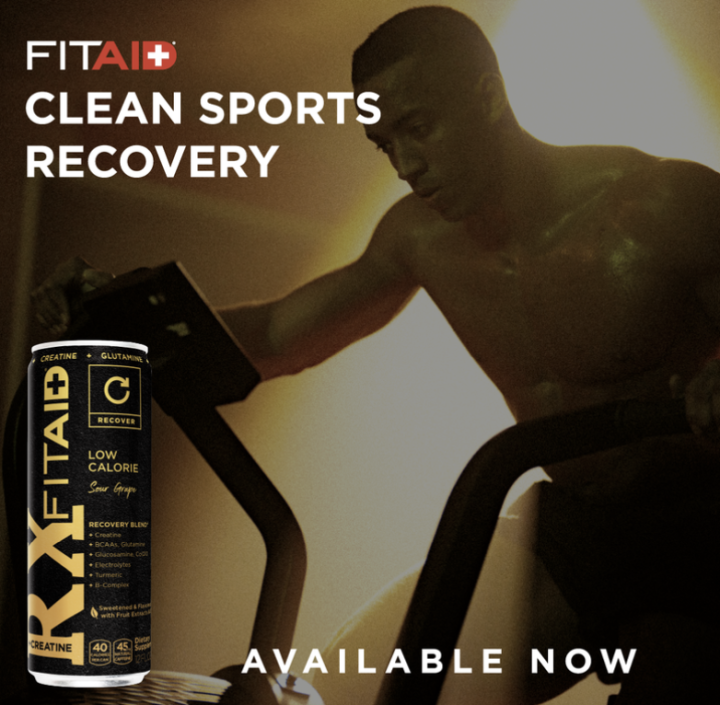 Is Creatine Supplementation Only for People Looking to Bulk Up?
Contrary to popular belief, creatine supplementation is not just for bodybuilders and powerlifters. While creatine can help increase muscle mass, it can also help improve athletic performance in endurance sports, such as running and cycling. Additionally, creatine supplementation can be beneficial for anyone who wants to improve their strength and power output, including older adults.
What is the Science Behind Creatine and Recovery?
During high-intensity exercise, the body relies on ATP (adenosine triphosphate) to provide energy to the muscles. However, the body's ATP stores are limited, and as a result, fatigue sets in. Creatine supplementation can help increase the body's ATP stores, which can improve muscle endurance and delay fatigue. Additionally, creatine supplementation has been shown to reduce muscle damage and inflammation following exercise, which can help speed up recovery time.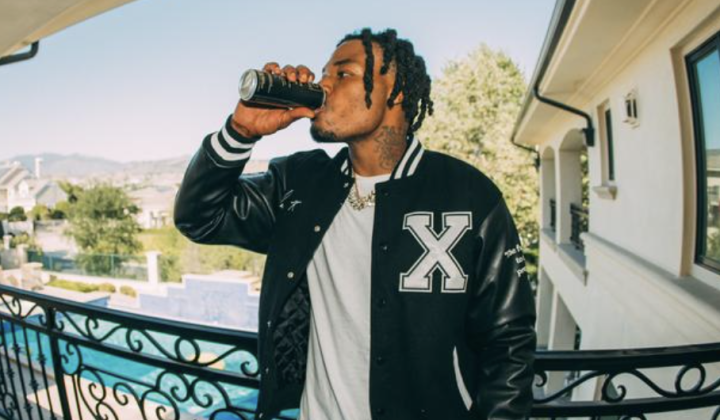 How is Creatine Key for Post-Workout Recovery for Men of All Ages?
Creatine is a natural compound that can be found in certain foods, such as red meat and fish. However, it can be difficult to get enough creatine from diet alone, particularly for athletes who have higher energy requirements. By supplementing with creatine, men can increase their muscle strength and endurance, improve their recovery time, and optimize their overall fitness and training.
How to Get More Creatine in Your Diet?
As mentioned earlier, creatine can be found in certain foods, such as red meat and fish. However, it can be challenging to get enough creatine from diet alone, particularly for athletes. The most effective way to increase creatine levels is to supplement with creatine monohydrate. Creatine monohydrate is the most researched form of creatine, and it is considered safe and effective for most people.

FITAID RX Drinks for Post-Workout Recovery:
FITAID RX is a post-workout drink that contains no artificial sweeteners, with no sucralose or aspartame or Ace-K. It has clean caffeine from green tea extract and 1000mg of bonded creatine. FITAID RX comes in two options for sugar content, one sweetened with Raw Organic Agave and the other with monk fruit.
Additionally, FITAID RX contains vitamins and minerals that can help aid muscle recovery, including turmeric, glucosamine, vitamin B12, and BCAAs (bran chain amino acids). BCAAs are a group of essential amino acids that are important for muscle protein synthesis and recovery. Glucosamine is a compound that is naturally found in the body and is often used as a supplement to support joint health. Turmeric is a spice that is known for its anti-inflammatory properties, which can help reduce muscle soreness and inflammation.
Scientific References:
Rawson ES, Volek JS. Effects of creatine supplementation and resistance training on muscle strength and weightlifting performance. Journal of Strength and Conditioning Research. 2003;17(4):822-31.
Casey A, Constantin-Teodosiu D, Howell S, et al. Creatine ingestion favorably affects performance and muscle metabolism during maximal exercise in humans. American Journal of Physiology-Endocrinology and Metabolism. 1996;271(1):E31-7.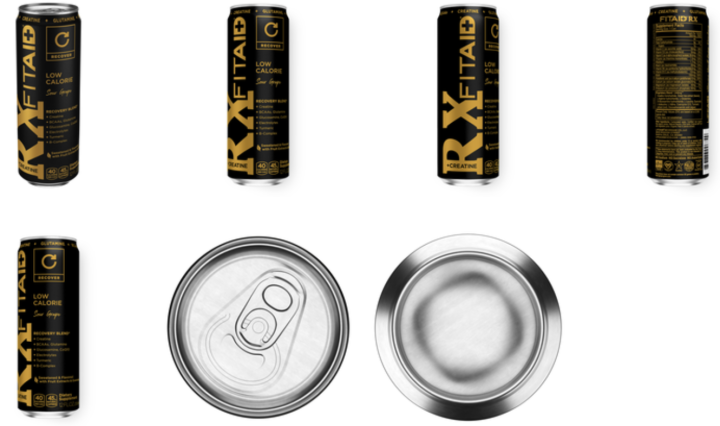 Conclusion:
In conclusion, creatine supplementation can be beneficial for men of all ages who want to optimize their fitness and training. Contrary to popular belief, creatine is not just for bodybuilders and powerlifters. Creatine can help improve muscle strength and endurance, increase muscle mass, and reduce muscle damage and inflammation following exercise. Additionally, FITAID RX drinks can be an excellent post-workout recovery option for men looking to optimize their recovery time. By incorporating creatine and FITAID RX into their training and fitness routine, men can achieve their fitness goals and improve their overall health and well-being.